Improve client communication and compliance
Thermal images effectively show patients a visual of their injury, and progress. This increases their compliance with your prescribed plans of care.
Objectively monitor patient progress
Thermal screenings provide objective information about a patient's progress through a plan of care.
Proactively screen to prevent injury, and identify the full scope when injuries do happen
Use proactive thermal screenings to uncover areas prone to injury for preventive care. If an injury does happen, thermal images can identify the full scope of both the area of injury and secondary contributors.
What is thermal imaging?
Thermal imaging allows you to monitor abnormalities by measuring, compiling, and analyzing the electromagnetic energy emitted from a patient. Collecting thermal images is as easy as snapping a picture.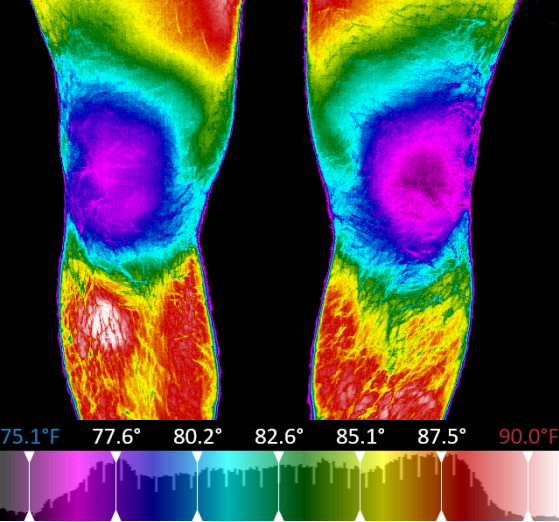 WellVu Thermal Cameras
The WellVu family of thermal cameras have been calibrated specifically for medical use. Medical-grade image quality combined with user-friendly software and portability make WellVu cameras fit seamlessly into your current treatment protocols.
Individualized WellVu Thermal Camera Training.
In-depth, personalized training for staff
1:1 training with capturing images and image interpretation.
Live customer support